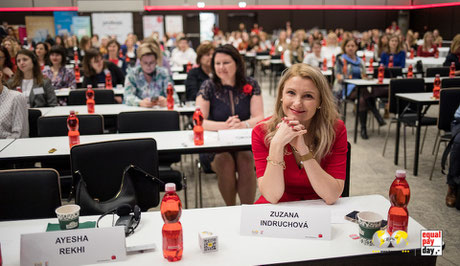 Equal Pay Day is a project whose main goal is to reduce gender differences in the social and working environment in the Czech Republic.
Description
The project communicates to the wider public and shows the means that can be used to reduce the #genderpaygap.
The founder of the event is Lenka Št'astná, president of BPW Praha II, who made Equal Pay Day happen in the Czech Republic by form of media campaign, professional conference, speed mentoring and online mentoring. We are absolutely unique in our cooperation with companies and our work that is funded by them.
First day, there is a conference with a number of speakers from various fields presenting topics aimed at improving social inequalities between men and women. The agenda of the second day is a #speedmentoring where experiences are shared and confidence and skills are promoted. The third day is dedicated to online mentoring.
In accordance with the sustainability and 17 Global Goals issued by the United Nations, BPWCR contributes to several objectives and collaborating companies can use these joint activities for their ESG reporting.
BPW Club Prague II
Czech Republic - Region Europe
Start of Project: 2010
Duration: Repeated Event