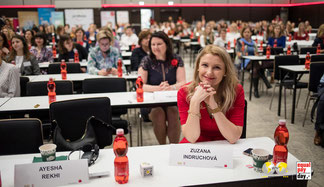 The project focuses on improving the gender gap in the Czech Republic and the Czech Republic factors that have had a negative impact on gender equality in social and working life environment. 
Description
Equal Pay Day in Czech Republic concentrates on the long-term focus on the topic of equal pay and support for women in their economic independence. We do not divide, instead we help link people (mostly women in professional networking) together. 
We help women to develop self-confidence and skills.
We share our experiences and stories through the technique of speed mentoring - round tables.
We inspire women to get out of their comfort zone.
Equal Pay Day in Czech consist of 6 months media campaign + 2 days conference.