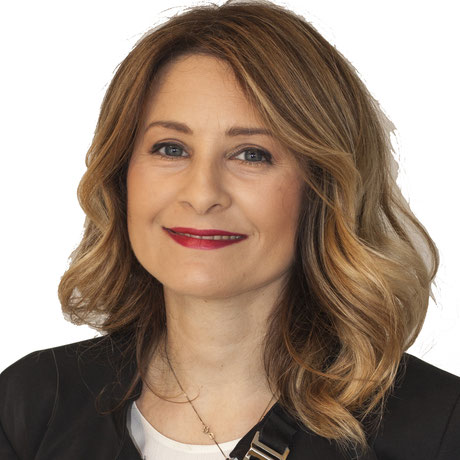 Zamperlin, Laura
Project Leader,
Digital on Board 
BPW Italy, Club Legnago
Italy
Languages
Italian, English
Laura Zamperlin. Italian nationality.
She works as monitor in compliance and regulation fields. She has a deep experience in corporate finance and sales & marketing for financial institutions. She is interested in ethical behaviors in business and no profit organizations and she strongly believes that women can play an important role in transparency, accountability and ethical models in society.
She cooperates with government institutions, schools and civil organizations to promote gender balance and to encourage and support women in all fields of society.
2013/2015 Chairperson of Affairs, Business and Technology Commission of North East District BPW Italy.
2015/2016 Auditor of North East District BPW Italy.
2017-2019 Secretary of North East District BPW Italy.
2018 Creator and developer of "Digital on Board" a plan to digitalize secretarial processes in all Clubs of BPW Italy.