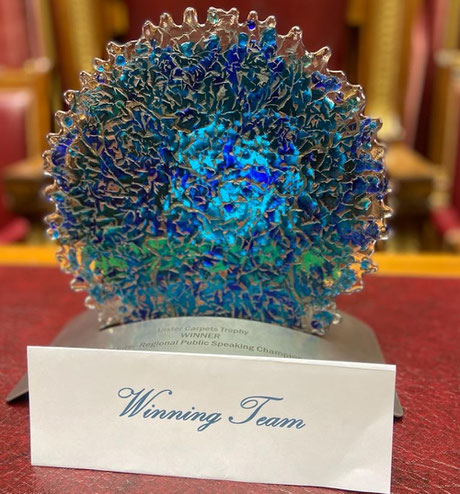 It is to provide a platform for young people to develop public speaking skills, in a range of rolls.It helps to grow life skills, professionally.
Description
BPW UK clubs, areas & groups of members invite schools, youth organisations & colleges to enter the competition.They must be aged between 15-17 yrs. Heats are held at local & area level within BPW UK. The Inter-regional Public speaking championship is held each spring where trophies are awarded. Each team has a Chair, speaker & expressor of thanks. The speaker takes the platform with a team other than his or her own school. The subject presented by the speaker is of their own choice but must concern current public affairs of national or international issues. This must not conflict with the aims of BPW UK.A panel of 3 judges with experience of public speaking adjudicate on the chairs control of the meeting, suitibilty, content & knowledge of a speakers subject, the ability of the expressor of thanks to respond to the speaker. Teams but comply with strict time guidlines, and answer questions from the audience that are not from that school.
Message
This is a project that has evolved with members moving with the challenges of working with minors and GDPR legislation. It has been a wonderful annual outreach activity into the communities with the added value of gaining some new members along the way.
BPW UK
United Kingdom - Region Europe
Start of Project: 1975 but has evolved greatly over time
Duration: permanent
BPW Topic 2, 8, 12
SDG 4, 5, 8