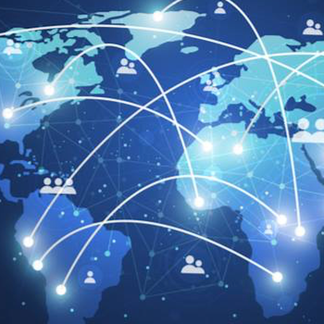 International Mobility
Crevat Géraldine and Hilty Anne - France and Hongkong
UN SDG
5 Gender Equality 
BPW Topic
12 Young BPW
Project
Especially young women move to countries or follow their husbands without knowing the laws in the different countries which can become very important for them. E.g. regarding recognition of diplomas, law of divorce and residence after divorce or questions about health insurance.
The chair of the project "International Mobility" collects information about international mobility and counsels members. 
Documents
International Mobility Reports
---
Project Co-Leaders
Crevat Géraldine
Project Leader
BPW Club Nice Intercontinental
France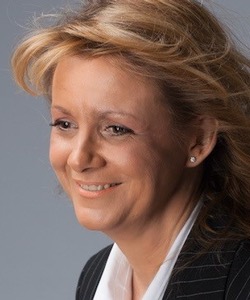 Géraldine Crevat is founder and president of Business and Professional Women (BPW) Nice INTERCONTINENTAL network since 2013. The network is designed to focus on the issues of the international mobility. Counsellor in communication and strategy, she is also coach for gifted, high potential people, leaders. 
Languages: French, English
---
Hilty, Anne, 
PhD, Psychology
Project Co-Leader
Project Co-Leader
Project Co-Leader,
Project Co-Leader
BPW Hong Kong
Founder and Immediate Past President
BPW Hong Kong / EPW Club New York
Hong Kong 
Anne Hilty, PhD, is a psychologist, writer and educator, working with individuals, organizations, and institutions. A native New Yorker -- "natural global citizen" -- she has lived abroad since January 2005 in both East Asia and Europe. She has been engaged throughout her career in the promotion of peace through global understanding, traveling to 80+ countries thus far for her research in cultural psychology and intercultural competency. EastWest Psyche Inc., her current company, represents Dr Anne's 4th entrepreneurial experience.
Having begun in the healthcare field in 1980, Dr Anne maintained a psychotherapy and natural health practice in New York (1989-2004) where she was also on staff at several hospitals; in both South Korea and Hong Kong (2005-2018); and globally, via Internet. Dr Anne has further engaged in academia and education management; in 2017-18 she was Visiting Professor in the Center for International Affairs of Jeju National University (Korea), and she has been adjunct professor at both Hong Kong Polytechnic University and Regis College (Boston) as well as a founding administrator for 2 schools in Seoul and 1 in New York. She has given numerous public presentations and has published 200+ articles and several books and chapters, with a 7-book series on intercultural competency now in preparation for City University of Hong Kong Press.
Additionally, Dr Anne has undertaken international conference organization and event planning, the latest as Congress Organizer and Program Coordinator for the 2014 Business and Professional Women [BPW] International Congress. Founding and immediate past president of BPW Hong Kong (2015-2017), she is also a member of BPW in New York City, BPW Intercontinental Club based in Nice, and the BPW International taskforce for Peace and Intercultural Understanding. For the latter, she developed a "Women, Peace & Security: UN1325" program.
Languages: English
studied, not fluently: Cantonese, Korean, Spanish, French, Latin, Italian, Sign Language (US)
---