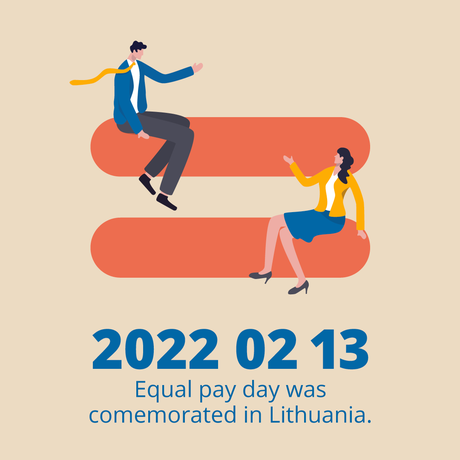 Paying attention to women in identical positions in the same sectors still faces the problem of lower pay than men.
Lithuania commemorated Equal Pay Day on the 13th of February 2022. This is because the gender pay gap stands at 12,1% which is a lower GAP than the EU average. Equal pay is essential because every worker deserves to have a voice and be properly represented and protected.
BPW Vilnius Chamber visited Berta&Talks podcast to discuss the gender pay gap importance, examine the reasons why the pay gap exists and make suggestions on how to reduce it.
BPW Club Vilnius Chamber
Lithuania, Europe
Start of Project: February 13, 2022
Registration: April 2022
Partners
Berta & Talks podcast communications expert Berta Čaikauskaitė
SDG
SDG 5: Gender Equality
BPW Topics
2. Communication, Media
4. Economy, Business, Finances, Trade, Employment
---