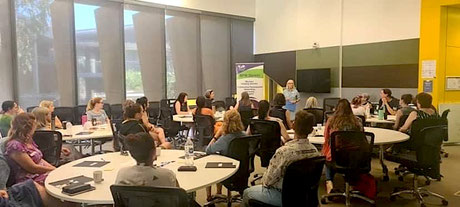 Program to empower women and build confidence with a focus on values-led leadership
This annual, six-month mentoring program seeks to empower women, build confidence and leadership capacity, strengthen economic independence, support female labour force participation and ultimately reduce the gender gap in economic status of women in the Northern Territory of Australia. 
Following a call for nominations and pairing of mentors and mentees, the program partnered women into groups of six (3 mentors, with one identified as the main facilitator, and 3 mentees) with participants attending a half day workshop to map their six month journey – these groups were known as mentoring growth groups.
Values based Roundtables are a very powerful transformation tool to empower women, build confidence and leadership capacity within each participant. This in turn will strengthen women in leadership and their economic security. 
Professional Development workshops were also offered to participants during the 6 month period. 
Message
Inaugural program outcomes achieved - 60 participants, engagement of diverse group of women, program rating 8.56/10. 100% of participants surveyed said they would recommend the program to others. 94% of participants noted an increased value rating each month. 
Some Testimonials- 
- I got the chance to reflect on my values with a great support network of incredible women.
- I have grown in every aspect of my personal and professional life.  
- Learning and growing with the group.
Club: BPW Darwin, Northern Territory
Australia - Asia Pacific
Start of Project: July 2021
Partners
The Federal Government awarded BPW Darwin with a Women's Leadership & Development grant to develop and implement annually for 4 years.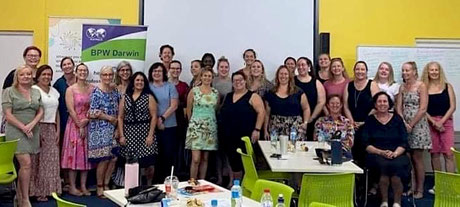 ---