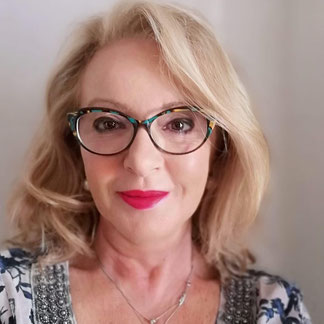 Reda, Katia
Project Leader
Living Together - Helping Each Other
Fidapa BPW Club Soverato
Italy
Languages
Italian, English
I am working since 1986 in State High School belonging to the Ministry of Education in Italy.
Since I have got my degree, with honor, I concentrate myself in travelling abroad with students during summer. I have taken students all over the world to attend Summer language courses in English, from Australia to USA.
In 1986, I took my first job in Italian High Schools.
I belong to FIDAPA BPW ITALY since 2000 and I always had a role of coordinator of BPW International inside my Club. I have been elected as President in 2011 till 2013 and in those years I realized a Congress with the participation of IPP - Tuulikki Jussela- on "Empower women in society".
I work now on International level with Mentoring Program and my chair is Carla Laura Petruzzelli.
I am working at University of Magna Grecia since 2015 and I teach English at Biomedical Engineering Faculty.
My own mission is to help women on realizing themselves, since I have had everything I needed from life.
Helping and encouraging is my aim.