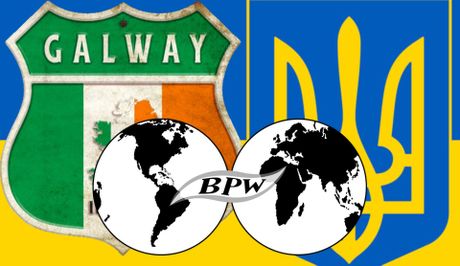 To help Ukranian women in the West of Ireland start or re-start their business or profession and to practice their language skills.
Description
BPW Galway is providing 4 seminars this year on various aspects of starting a business in Ireland  - tax, government supports, mentoring, business plan preparation, licencing requirements, social media etc. to over 50 Ukranian women.  We are also helping Ukranian professionals gain employment in their own fields. BPW Galway is also providing weekly english language practice sessions to help our Ukranian women integrate and prepare for job interviews.  We are also developing friendships with our fellow business and professional women who find themselves far from home and trying to rebuild their lives.
Message
We structured our response to the influx of Ukranian refugees by first engaging with the Ukranian Women directly and asking them what their primary needs were.  As you can imagine, these were many.  As business and professional women we felt that getting these women on their feet economically, either by starting or re-starting a business or entering into the professions that they are qualified for was the area that we could most contribute to.
BPW Galway
Ireland - Region Europe
Start of Project: March 2023
Duration: more than 1 year
BPW Topic 4, 8, 9
SDG 1, 8, 9