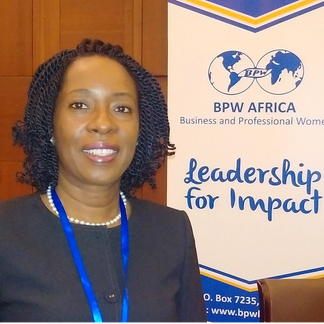 Building Board Ready Women 
Project Leader 
Eimiakhena, Annie - Nigeria
UN SDG
4 Quality Education
8 Decent Work and Economic Growth
10 Reduced Inequalities
11 Sustainable Cities and Communities
BPW Topics
1 BPW Membership, BPW Organizational Development, - Strategies, - PR
4 Economy, Business, Finances, Trade, Employment
8 Leadership, Development, Lifelong Learning, Training
Project
This Pilot project aims to empower women and to ensure that they have the right skills and capabilities to function effectively on any board. Boards may be composed of various individuals with differing skill levels that focus on how to make the establishment sustainable in the long term. Boards may also spoon out various committees, such as Audit, Establishment, Risk Management, Credit Management, Disciplinary and Policy Development Committees. Both at the board level and management level, the participation of women need to be strengthened. Women participation on the board helps to strengthen the implementation of board decisions.
BPW's PILOT project will focus on ensuring that women are ready in terms of capabilities if or when called upon to participate in committees or board level appointments. 
Documents
Project Leader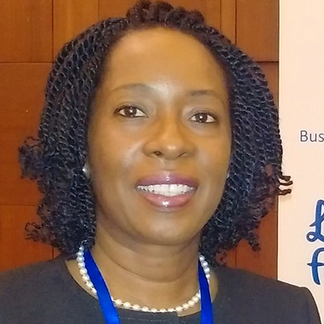 Eimiakhena, Annie (Anastasia)
Project Leader
Building Board Ready Women
BPW Lekki, Lagos Nigeria
Nigeria
Languages
English, French
An experienced management consultant of over 20 years, Annie Eimiakhena, has been involved in a wide range of consulting assignments. Starting with a career in the ICT industry, Annie was involved with implementing banking applications within the Financial Services industry under Tara Systems Limited and Computer Systems Associates. With her Technology experience, Annie was hired in Accenture to strengthen the Technology Competency, particularly with the firm's thrust on Technology and Outsourcing. Leaving Accenture in 2004, after six years of consulting exposure to various sectors in Manufacturing, Financial Services, Telecommunications and Real Estate, Lohi Consulting came into being. Lohi Consulting, established over 12 years ago, was a venture taken up by Annie with the firm belief that the company can extend management consultancy services to small and medium sized companies. Armed with this strategy, Lohi Consulting worked with a number of companies in developing winning business plans and corporate strategy that will assist these companies with their growth plans. Lohi Consulting has worked with various organizations in the areas of Strategy, Process, Technology and People Development. Annie has evolved to be a certified Human Resource practitioner, being an Associate member of the Chartered Institute of Personnel Management and a certified trainer from the Center of Management Development (CMD) which has positioned her to develop the right competencies in workforce development: human resource strategies, recruitment and selection; performance management systems; personnel administration and industrial relations management. Annie has a Master's degree in Business Administration from the prestigious Lagos Business School, PanAtlantic University. She is also a certified Project Management Professional (PMP).