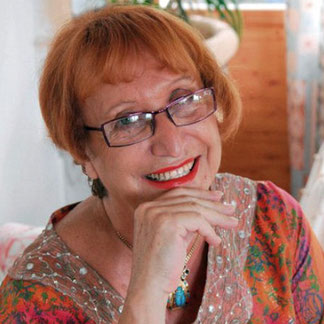 Bellini Fornera, Enrichetta
PILOT Team Member, Project Leader
Rising Awareness on Non-Violence Culture and Focus on Abuser 
BPW Spain, Club Valencia & Club La Spezia, Italy
Past President BPW Ticino/Switzerland, 
BPW Bergamo/Italy
Spain
Languages
Italian, English, French, German, Spanish, Portuguese
Enrichetta Bellini is graduated in Administration-Commerce and foreign languages beside postgrade intensive  Management courses among them Emotional Intelligence and Transactional Analysis both in Switzerland and Italy. She started her professional advancement as secretary/assistant to the Company President up to Proxy, General Manager and Executive Board member.She has been for more than 20 years a well known International Executive of Swiss/Italian and Danish Companies manufacturing machines and complete plants for ciment industries including packers, pallettizers and automatic bag loaders. Since 2008 is offering tecnical and tecnological translations'service and contract management advise. She entered BPW in 1983 covering charges both in Switzerland and Italy. In 2006 she was elected BPW Europe Finance Officer covering the charge for two turns. She has been member of many national and international taskforces. In 2001 she has been elected Chair of BPWI Legislation Standing Committee. Currently she is chairing the Legislation Committee 2014-2017 for the second turn. Since 2004 she is  the chair of La Spezia YOUNG BPW cup jury, adressed to BPW Europe YOUNG members.