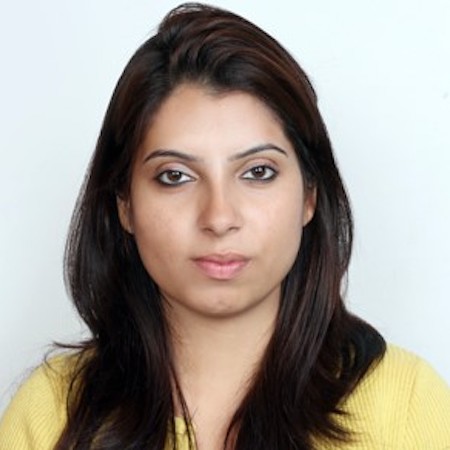 Aryal, Sadikshya
Expert
Skills Environment, Leadership
Project Leader
Gaunbata Sanjal
Solar Forward 
BPW Nepal, Club Patan, Young BPW
Nepal
Languages
Nepali, English
Himalayan Innovations is a for profit entity that works on introducing innovative , non-intrusive technology in Nepal. Focussing on Engineering, Technology and Design. Himalayan Innovations aims to bridge traditionally isolated sectors through cross cutting innovation projects. Himalayan Innovation focuses primarily on design, development prototyping and pilots and partners with other grassroots organisations for scaled implementation of the projects. 
A member of  Business and Professional Women International of Patan Chapter, Ms Sadikshya Aryal, is a women tech entrepreneur, co-founder of Himalayan Innovations . She is an engineer and a solar enthusiasts.  Knowing the potential of solar technology, she has been working in the energy sector since 2015.
She has been working as Program Manager at Renewable Energy Confederation of Nepal since 2018.
Winner of the Yunus Center Social Business Challenge 2017 through its project, Agroshelter, Himalayan Innovations was also the winner of Youth Co:Lab Nepal and was among top 5 for scaling track at Youth Co:Lab Summit at Bangkok organized by UNDP Asia Pacific and CITI Foundation. 
Sadikshya is also certified in "Innovation and Readiness" from University of Texas, Austin. She was incubated by Nexus Hub at American Center, Delhi with the support from State Department of United States as an entrepreneur.
Her company works with community members to design solutions that are customized and suited to the local needs all the while creating frameworks that allow some form of scalability and replication as much as possible. It works across multiple sectors and involves a diverse set of individuals for each project it designs and partners with. It's projects operate in a sandbox design style based on human centered design approach running along the lines of innovation, localization and invention.
She runs "Gaunbata: products from the village", that is a logistical solution focused on the nexus of energy, agriculture and women. Her social enterprise also runs "SOLAR FORWARD" carefully catering its service to the bottom of pyramid population.