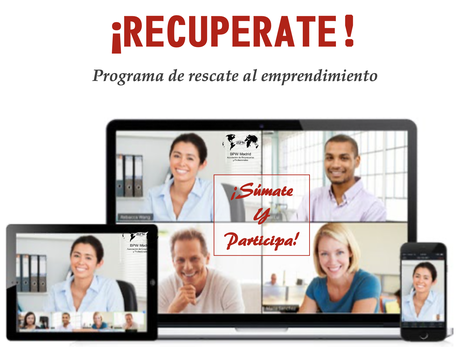 Online Rescue Program for women entrepreneurs after COVID-19
Description
We are ahead of the future: We involve trainers and coaches in entrepreneurship to revitalize the micro-business of women to generate responses to the great challenges of Covid-19.
Message
ON-LINE RESCUE PROGRAM FOR WOMEN ENTREPRENEURS AFTER COVID-19
We provide startup on line solutions to the crisis of cover-19. A time limit to analyze business profiles. Mentors and experts supporting. 
Engaging the experience and knowledge of our innovative coaches, experts and professionals. Generating ideas and entrepreneurial profiles and turning them into projects. Implementing quick and creative solutions to the challenges generated by the Covid 19.
Partners
Instituto de Estudios de Genero, Universidad Carlos III, Madrid
AKANZ Partners SL
ANATTEA SGIIC Gestion
Ediciones Dauro
Ayuntamiento de Coslada
The Grow Box
Dokumente
Projet Recuperate BPW (pdf)
BPW Topic 
4. Economy, Business, Finances, Trade, Employment
SDG 
SDG 5: Gender Equality
SDG 8: Decent Work and Economic Growth