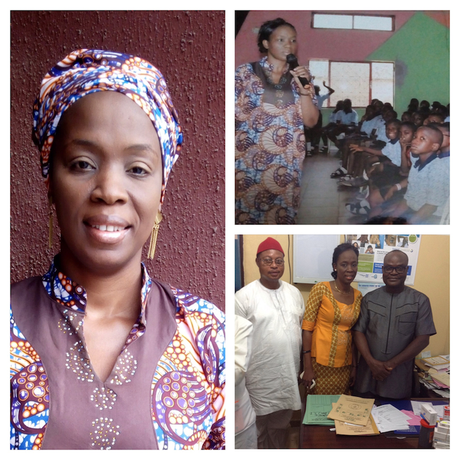 Sickle Cell Disorder
Project Leader
Olunaike, Josephine - Nigeria
UN SDG
3 Good Health and Wellbeing
BPW Topic
6 Health
Project
To this end the Sickle Cell Project aims to: 
Work with national and private medical institutions to establish functional and vibrant sickle cell clubs in Nigeria, starting with Abuja in collaboration with Federal Staff Hospital, Gwarinpa, Abuja and, through these clubs, provide opportunities for sharing experiences, learning from, encouraging and supporting one another
Create public awareness on >Sickle cell disease >Importance of genotype testing and >Management of SCD
Provide healthcare support for those living with SCD.
Extend the advocacy campaigns to various institution of learning, worship centres and communities with targeted talks and real life presentations.
Through all the efforts above, establish the fact that SCD is not a death sentence. 
Documents
Project Leader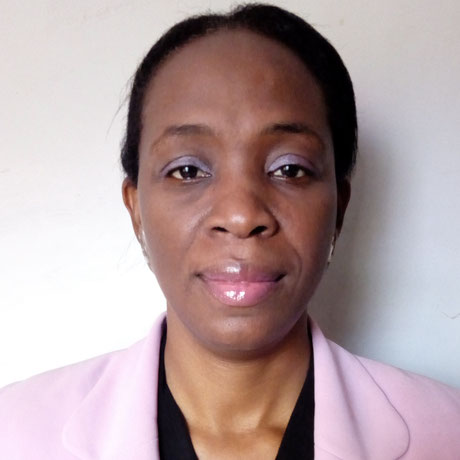 Olunaike, Josephine
Project Leader
BPW Nigeria, Club Zenith, Abuja
Nigeria
Languages
English, Yoruba, Okpella
I am Josephine Olunaike, born on the 12th of March, 1972. From Edo State of Nigeria. Lived and did most of my early schooling in Lagos state of Nigeria and later proceed to Ilorin in Kwara State for my university degree.
Member of the Business and Professional Women and founder of Beulah Sickle Cell Foundation in Nigeria.
Being a survivor of Sickle Cell Disorder (SCD), I have dedicated most part of myself into helping other affected people and their families to walk through this terrible, painful, agonising and dehumanising disease which could even lead to death. Many already have lost friends, family members, acquittance through SCD including myself who lost two brothers ages 18 and 37 years. Its indeed very painful.
This inspired the formation of Beulah Sickle cell club/foundation whose major purpose is to minimise or eradicate SCD in Nigeria and other African countries where it is mostly prevalent. To also imprint upon the society that SCD is not a death sentence
Married to Mr. Olunaike Adekunle. Currently working and living with my family in Abuja, Nigeria. 
---
News 2019
Newsletter August 2019
Our August clinic on the 9th of August, 2019 was equally a great success. I was so humbled seeing few mothers crying almost all through the program, the relief was so much for them knowing it is now possible to access free routine drugs on regular basis for their warriors. Note, I do not refer to my Sickle Cell Disease fellows as sicklers or sufferers or any name that tends to stigmatization. I call them WARRIORS.
The relief of warriors cannot be over emphasized. Now having a place to turn to for aid, counselling and most importantly a community of friends that knows and understand their pains and agonies. A place they can draw strength from. The hope I saw come alive in them and their loved ones was a big satisfaction to me.
The medical environment was relieved knowing they have a place to direct warriors rather than just give them list of medication they cannot afford to get.
This is the second edition of the clinic and the warriors have increased by  20% compared to previous month. 
We in Beulah Sickle Cell Foundation have made a commitment to warriors, given hope to the hopeless, and seen the smiles and relief on their faces. This is a huge satisfaction knowing we are fulfilling our vision. 
Can we do it alone??? The answer is NO
Join your hands with us to make this a continued reality.
Thank you,
Josephine Olunaike
---
Beulah Sickle Cell Foundation
Mail from Josephine Olunaike:
Further to my presentations for the past 3 years on the struggle to eradicate Sickle Cell Disease (SCD) and create more awareness on the disease in Nigeria, I am so happy to let you know that 
BEULAH SICKLE CELL FOUNDATION was formally launched on the 9th of July 2019 with the aim of 
Creating more awareness to reduce the scourge of SCD knowing Nigeria consistently produces the highest number of SCD patients in the whole world.
Counselling with the aim to erase or minimize stigmatization, build self esteem in sufferers especially those that has had deformity and all sorts of complications.and their families..
Offer FREE routine drugs to members on our monthly clinic days
Help with percentage cost of routine laboratory investigations 
Providing free access to blood for transfusion
Offering access to seminars focused on SCD management
---
Project Fotos 2018