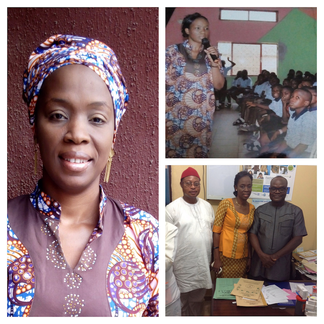 Sickle Cell Disorder
Olunaike, Josephine - Nigeria
UN SDG
3 Good Health and Wellbeing
BPW Topic
6 Health
Project
To this end the Sickle Cell Project aims to: 
Work with national and private medical institutions to establish functional and vibrant sickle cell clubs in Nigeria, starting with Abuja in collaboration with Federal Staff Hospital, Gwarinpa, Abuja and, through these clubs, provide opportunities for sharing experiences, learning from, encouraging and supporting one another
Create public awareness on >Sickle cell disease >Importance of genotype testing and >Management of SCD
Provide healthcare support for those living with SCD.
Extend the advocacy campaigns to various institution of learning, worship centres and communities with targeted talks and real life presentations.
Through all the efforts above, establish the fact that SCD is not a death sentence. 
Documents
Project Leader
Olunaike, Josephine
Project Leader
Sickle Cell Disorder
BPW Nigeria, Club Zenith, Abuja
Nigeria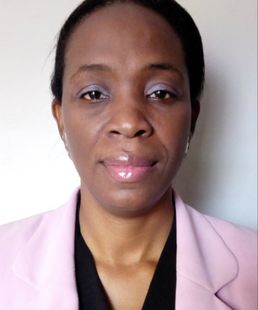 I am Josephine Olunaike, born on the 12th of March, 1972. From Edo State of Nigeria. Lived and did most of my early schooling in Lagos state of Nigeria and later proceed to Ilorin in Kwara State for my university degree.
Member of the Business and Professional Women and founder of Beulah Sickle Cell Foundation in Nigeria.
Being a survivor of Sickle Cell Disorder (SCD), I have dedicated most part of myself into helping other affected people and their families to walk through this terrible, painful, agonising and dehumanising disease which could even lead to death. Many already have lost friends, family members, acquittance through SCD including myself who lost two brothers ages 18 and 37 years. Its indeed very painful.
This inspired the formation of Beulah Sickle cell club/foundation whose major purpose is to minimise or eradicate SCD in Nigeria and other African countries where it is mostly prevalent. To also imprint upon the society that SCD is not a death sentence
Married to Mr. Olunaike Adekunle. Currently working and living with my family in Abuja, Nigeria. 
Languages: English, Yoruba, Okpella
Project Fotos 2018