Nerwaya
Project Leader 
Oudreaogo, Josiane und Kabre, Rasmata - Burkina Faso
UN SDG
3 Good Health and Wellbeing
8 Decent Work and Economic Growth
BPW Topic
6 Health
Project
Background and Justification
As of January 29, 2020, a total of 7,818 confirmed cases have been recorded in China, including 170 deaths. Faced with this development, the WHO declared the epidemic a public health emergency of international scope on January 30, 2020. The latest data as of March 31, 2020 showed that more than 803,650 people were infected worldwide with 39,033 death.
In Burkina Faso, the first cases have been recorded since March 09, 2020. As of April 13, 2020, nine (09) regions out of 13, seventeen (17) health districts out of 70 have been affected with a total of 515 confirmed cases (SitRep 46). The pandemic affected 313 men and 202 women with 28 deaths still on this date.
Genit Care Africa (GCA) takes the global COVID-19 pandemic very seriously and is committed to ensuring the health and safety of its members, volunteers, staff and the public. We are also very concerned about the safety and well-being of health professionals in Burkina who are at the forefront of this global public health crisis.
Objectives
Improve community capacities in preparedness and response to the COVID-19 epidemic.
Specific objectives
The objectives retained for implementation of the plan are:
promote infection prevention and control measures in the community;
ensure effective communication on risks;
ensuring the resilience of the community;
deploy mental health activities and psychosocial support SMSPS
strengthen coordination for the preparation and response to a COVID-19 epidemic.
Documents
Website
Project Co-leaders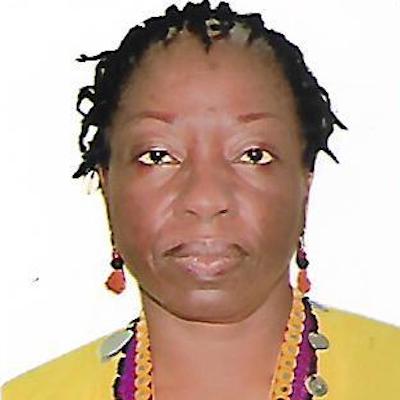 Ouedraogo, Josiane
Project Co-Leader,
Nerwaya 
BPW Ouagadougou Solidarité
Burkina Faso
Languages
French, English
Josiane is coordinator of the Gent Care Africa Association.
"I am the president of an association called Genit Care Africa (GCA) to share my ideas, my experience, and my network to save lives. As the Coordinator of the GCA, I have extensive experience and knowledge that is both extensive and useful to my duties, as I have dedicated my career to human rights, equality and social justice. I have worked for the government, in the private sector for civil society. I have participated in anti-poverty programmes aimed at benefiting people experiencing poverty, and women in particular, from the benefits of economic growth in Burkina Faso and the West African sub-region "Applied Research and Analysis for Development Group" (Groupe de recherche et d'analyse appliquées pour le développement GRAAD- BURKINA/PROJET INTERGENRE -UEMOA). I started my career as a general practitioner and acquired sub-regional experience (Burkina, Benin) in the noble mission of providing free care for women with obstetric fistulas, women who are ostracized by their neighborhood as soon as the disease sets in. As the first Vice President of Business and Professional Women in my country, I have gained international experience and am involved in a global women's program that supports leadership, education, women's empowerment and gender equality. I obtained my diploma as an Obstetrician Gynaecologist in Cotonou, Benin and my expert diploma in Sexual and Reproductive Health in M'Bour, Senegal."
---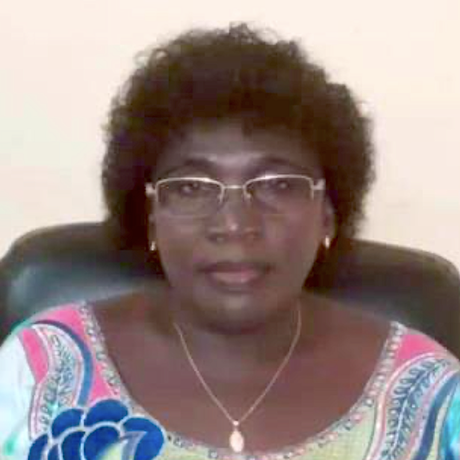 Kabré, Rasmata
Project Leader
Obstetrical Fistulae 
Project Co-Leader
Nerwaya
BPW Ouagadougou Solidarité 
Burkina Faso
Languages
French
Rasmata Kabré grew up in Burkina Faso and became a midwife in 1995. She knew about the "Suffering in the Silence" or the "Fistules obstetricales" in her country and decided to help these women. In 2009 she established her first center and in 2012 she created her own Foundation "FOUNDATION RAMA". She works in partnership with different organizations. In 2009 she organized the first Panafrican Congress on "Fistules obstericales" in Ouagadougou and in 2017 her second one.