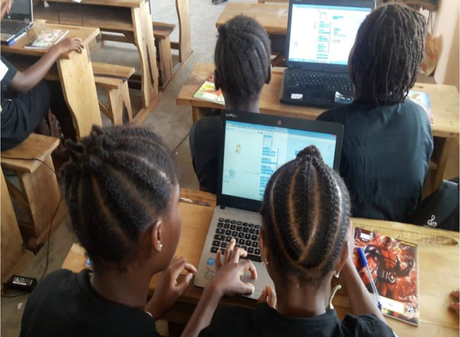 Former les filles des milieux défavorisés avec ou sans handicap à l'usage de l'outil informatique pour améliorer leur conditions de vie et de travail.
Description
Today we are in the era of new technology. And giving girls the opportunity to learn computer will be very useful for them. So the objective of this project is to teach underpriviledge girls living with or without handicap to learn computer in order to improve upon their working and living conditions.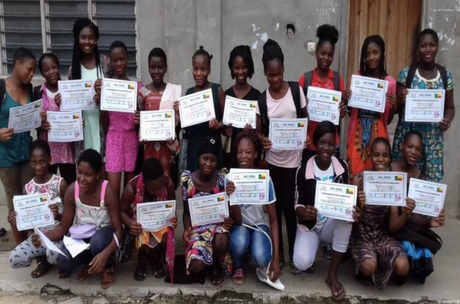 Partners
SENOU E.Y. Fibiace, President de l'ONG Access To Computer For Every Girl (AC-FEG).
---
NEWS
---
BPW Cotonou, Benin
In the rankings for UNESCO Literacy Prize
In Spring 2021, UNESCO had called for the International literacy price 2021 which consists of two different prices, UNESCO King Sejong Literacy Prize and UNESCO Confucius Prize for Literacy endowed with 30'000 US$ for the winners of the first three places. 

Together with the NGO Access to computer for every girl the president of Bénin, Raïssa N. Detien Vodoounnou, had created a project under the title The Digital Literacy for girls, women and children with disabilities from disadvantaged backgrounds in the Republic of Benin. She accompanied the project with didactically very prepared material that is handed out to all the participants for free. In the last three years the project has proven its impact to over 700 girls who followed the class. 

UNESCO informed us that the project is on the short-list for a prize.🍀 The final announcement will follow on September 8, the Literacy Day. This is already a great recognition. Congratulations to President Raïssa.💐
---