Yassuda, Margarida
PILOT Team Member
PILOT Facilitator Latin America
Skills: Training, Strategic Planning, Management
BPW Brasil, Club Sao Paolo
Brazil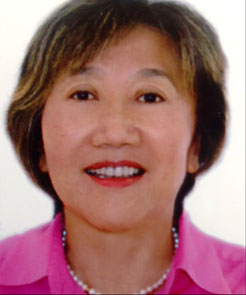 Master degree  at the University  Anhembi-Morumbi – SP
My professional experience is based  mostly acting as General Manager  in international hotel chains  for more than 20 years.
Large experience and skills  in developing  and implementing  projects and partnership with different stakeholders, capacity building,  strategies to reach  targets,   creation of  tools to motivate employees, guests, clients, and local communities  in social-environmental programs.
Volunteer Experience: 
BPW-São Paulo -  member since 2005, past 1st Vice-President, currently Board Member. 2017-2019  BPW Brasil  - 1st executive secretary. Since 2016 -   task force  of IFBPW BusinessNet  for  Latin America. Attended  UN -  CSW in   2014, 2015, 2016, 2017.   Coordinated  the event  in the UN premisses  during the CSW 61. Women in Water Policy as key to economic empowerment. Sponsored by the Brazilian Mission with partnership    BPW Brasil + Women for Water Partnership.
In 2016, volunteered at the Olympic and  Paralympic Game Rio   as Assistant of Athlets Delegations, Austria and Jamaica, 3 months
-Currently also working as Steering Committee Member  at WfWP.
Languages: Portuguese, English, Spanish, Japanese, French