Women, Peace, Security
Hilty Anne und Poutakidou Irini - Hong Kong and Greece
UN SDG
5 Gender Equality
16 Peace, Justice and Strong Institutions
17 Partnerships for the Goals
BPW Topic
9 Peace, Poverty, Violence
10 Legislation, Society, Politics, Advocacy
11 UN, Partnerships, Cooperation
---
Project
Description
The Women, Peace & Security: UN1325 program is modeled after UN Security Council Resolution 1325 of the same name, which focuses on four areas: Prevention, Participation, Protection, and Relief & Recovery. The program provides guidelines, suggested projects, and resources for our worldwide BPW affiliates to adopt and adapt 
according to their local needs. Objectives: (1) Develop and disperse to BPW membership: guidelines, suggested initiatives, and regional resources; (2) Develop a position paper on this issue, to: (a) submit to BPW International Executive Committee for review and potential adoption;(b) disperse to BPW affiliates and publish on BPW Int'l website; (3) Develop a presentation to be delivered at BPW regional conferences, international congress, and other relevant venues; (4) Develop and disperse to BPW membership periodic updates in re: efforts of the NGO Working Group and relevant UN initiatives; (5) Join NGO working group on Women, Peace and Security in re: observer status with UN IANWGE Standing Committee on Women, Peace and Security; (6) Collaborate with PeaceWomen, and with Women Waging Peace Network [Inclusive Security].
---
Documents
---
Project Co-Leaders
Hilty, Anne, 
PhD, Psychology
Project Co-Leader
Project Co-Leader
Project Co-Leader,
Project Co-Leader
BPW Hong Kong
Founder and Immediate Past President
BPW Hong Kong / EPW Club New York
Hong Kong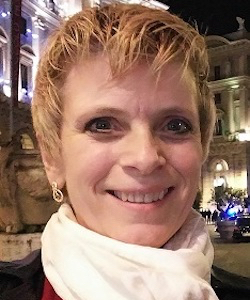 Anne Hilty, PhD, is a psychologist, writer and educator, working with individuals, organizations, and institutions. A native New Yorker -- "natural global citizen" -- she has lived abroad since January 2005 in both East Asia and Europe. She has been engaged throughout her career in the promotion of peace through global understanding, traveling to 80+ countries thus far for her research in cultural psychology and intercultural competency. EastWest Psyche Inc., her current company, represents Dr Anne's 4th entrepreneurial experience.
Having begun in the healthcare field in 1980, Dr Anne maintained a psychotherapy and natural health practice in New York (1989-2004) where she was also on staff at several hospitals; in both South Korea and Hong Kong (2005-2018); and globally, via Internet. Dr Anne has further engaged in academia and education management; in 2017-18 she was Visiting Professor in the Center for International Affairs of Jeju National University (Korea), and she has been adjunct professor at both Hong Kong Polytechnic University and Regis College (Boston) as well as a founding administrator for 2 schools in Seoul and 1 in New York. She has given numerous public presentations and has published 200+ articles and several books and chapters, with a 7-book series on intercultural competency now in preparation for City University of Hong Kong Press.
Additionally, Dr Anne has undertaken international conference organization and event planning, the latest as Congress Organizer and Program Coordinator for the 2014 Business and Professional Women [BPW] International Congress. Founding and immediate past president of BPW Hong Kong (2015-2017), she is also a member of BPW in New York City, BPW Intercontinental Club based in Nice, and the BPW International taskforce for Peace and Intercultural Understanding. For the latter, she developed a "Women, Peace & Security: UN1325" program.
Languages: English
studied, not fluently: Cantonese, Korean, Spanish, French, Latin, Italian, Sign Language (US)
Poutakidou, Irini
Entrepreneur
Project Co-Leader,
Women, Peace, Security 
President BPW Thessaloniki
BPW Greece, Club Thessaloniki
Greece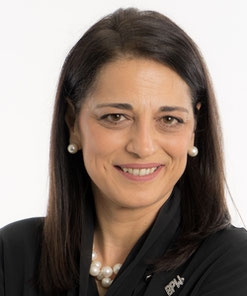 BPW Thessaloniki, Greece: Founder & President
BPW AdrionNet: founding member and committee chair
BPW International: Art for Peace & Intercultural Understanding Taskforce member
Irini lives in Thessaloniki, Greece
She is the CEO of alab-global SA , a Greek trading company, with more than 25 years of experience in public and international procurement for the supply of various goods and solutions in the humanitarian and in the development sectors.
Her expertise is to manage projects and frame agreements with UN Organizations (ex.UNHCR, IOM) and international implementing partners in emergency situations, focusing on providing solutions that improve lives.
She holds both a Master of Science (MSc) in Civil Engineering and a Master's inBusiness Administration (MBA) from Aristotle University of Thessaloniki.
She is an active member in various committees and networks.
At the BPW International Congress in Egypt in 2017, as President of BPW Thessaloniki Greece, she presented on "Woman, Peace, & Security" as well as on "Women CEO Strategies that make a Difference".
Languages: Greek, English
---