Weill, Alexia - Expert - Switzerland - Cultures, Art
Weill, Alexia
Expert
Skills: Art, Sculpture
BPW Switzerland, Club Lausanne
Switzerland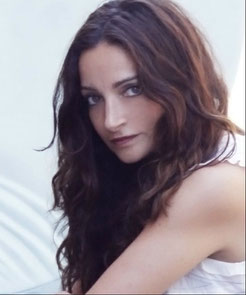 Alexia Weill lives and works on the Riviera vaudoise in Switzerland. Passionate about the cinema and photography, she studied at the School of Audiovisual Production of Paris. She began her career working in feature films, commercials, tv shows and documentaries. As gallerist granddaughter, she loved the sculpture from an early age. In between filming, she attended the workshops of sculptors and learned different techniques. By carving the stone, she seeks harmony in the round and clean shapes. In 2009, she received the Honorary Diploma of the Academy of Fine Arts of the Southeast of France.
---
dubai exhibition feb-march 2019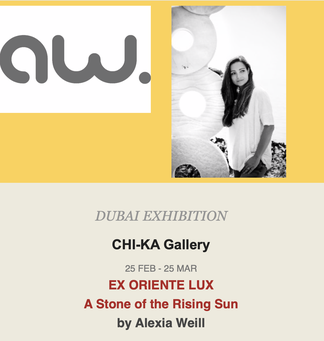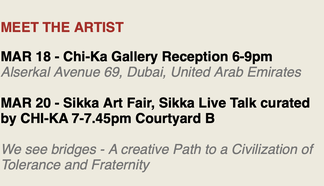 ---
News Feb 2019
2019 is the 10th year of Equal Pay Day in Switzerland. BPW Club Lausanne, together with the Office of Equality between women and men of the State of Vaud and with the Community of the City of Lausanne, are presenting the exhibition RegART10 on equality. 
Alexia Weill, Expert of BPW International Member Projects, is one of the presenting artists. 
Please find the invitation to the vernissage and the finissage to this event on www.regart10.ch
Après avoir participé en tant qu'artiste à plusieurs créations d'oeuvres d'art en faveur de l'Equal Pay Day, nous avons décidé avec le Business and Professional Women de Lausanne (BPW) de réunir pour les 10 ans, plusieurs artistes  afin qu'ils puissent poser leur regard sur l'égalité.
Le Bureau de l'égalité entre les femmes et les hommes (BEFH) du Canton de Vaud, partenaire de cette exposition, présentera une série photographique retraçant les 10 grandes dates du Droit des Femmes en Suisse. La Municipalité de Lausanne partenaire de cette exposition nous accueille dans le magnifique écrin aux voûtes de pierre du Forum de l'Hôtel de Ville.
Venez découvrir ces oeuvres d'Art!
22 février 14H
INAUGURATION OFFICIELLE  
En présence de Mme la Conseillère d'Etat Jacqueline de Quattro et de Mme Florence Germond, Conseillère Municipale de la Ville de Lausanne.
VERNISSAGE PUBLIC 17H
Cocktail et concert de Fanny Leeb.
8 mars
SOIREE DE CLOTURE 17H
Journée Internationale du Droit des Femmes
Conférence publique « A l'école de l'égalité » 
Cocktail et spectacle de l'humoriste Anna Yva.
Inscription avant le 20 février 2019.
BPW Lausanne
Alexia Weill
---
Newsletter Automn 2018
2018-10-01
Alexia Weill debuts in New-York City from October 19 to 25 at 287/LES. With deep thanks to Corcoran Marketing New Development and maoneworld.
Invitation to a special event celebrating Alexia Weill's debut coming shortly!
---