Weill, Alexia - Expert - Switzerland - Cultures, Art
Weill, Alexia
Expert
Skills: Art, Sculpture
BPW Switzerland, Club Lausanne
Switzerland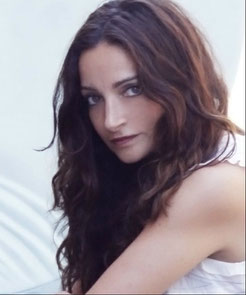 Alexia Weill lives and works on the Riviera vaudoise in Switzerland. Passionate about the cinema and photography, she studied at the School of Audiovisual Production of Paris. She began her career working in feature films, commercials, tv shows and documentaries. As gallerist granddaughter, she loved the sculpture from an early age. In between filming, she attended the workshops of sculptors and learned different techniques. By carving the stone, she seeks harmony in the round and clean shapes. In 2009, she received the Honorary Diploma of the Academy of Fine Arts of the Southeast of France.
Newsletter Automn 2018
2018-10-01
Alexia Weill debuts in New-York City from October 19 to 25 at 287/LES. With deep thanks to Corcoran Marketing New Development and maoneworld.
Invitation to a special event celebrating Alexia Weill's debut coming shortly!