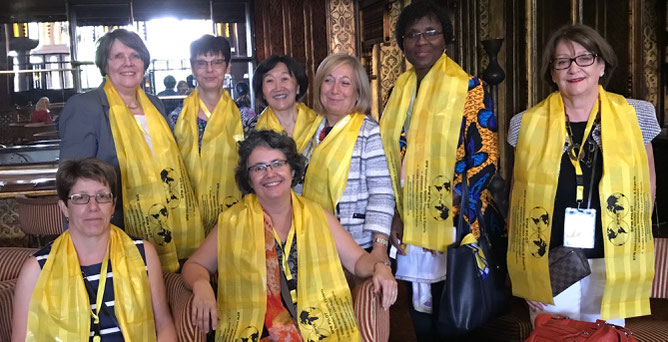 Monday, First PILOT Meeting at Cairo Congress in the Mena House: from left to right: Vroni Rohrbach, Antoinette Ruegg, Daniela Rigassi, Karin Jeanneret, Margarida Yassuda, Giuseppina Seidita, Adenike Ossadolor, Margrit Wullschleger
These members and additional ones will promote the "Member Projects" and the "BPW Club & Federation Projects around the globe" at Congress. PILOT promotion actions got prepared, next messages will show them.
The PILOT website was praised as a very clear, elegant and excellent working tool. This compliment has to be forwarded to our webmaster Ursula Schmid.
#bpwicongress17 #bpwicongress2017