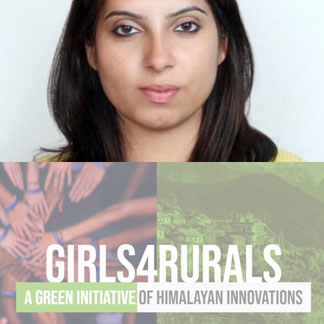 Sadikshya Aryal 
with 2 new Member Projects from Nepal
After Sadikshya has already registered as an expert on our platform, she now registered as Project Leader and introduces us to 2 member projects from Nepal.
Both projects are working with the support of modern technology to achieve existential goals in rural areas.
She works within the initiative GIRLS4RURALS and Himalayan Innovations.
Discover the creative and goal-oriented projects from Nepal: