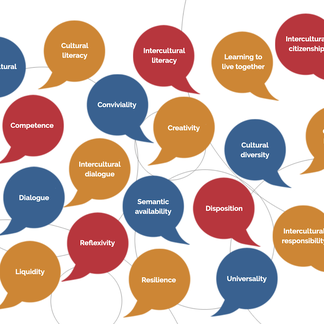 Intercultural Dialogues
Hilty Anne und Machon-Honoré Marie Claude - Hong Kong and France
UN SDG:
11 Sustainable Cities & Communities
16 Peace, Justice & Strong Institutions
17 Partnerships for the Goals
BPW Topic
2 Communication
3 Cultures, Art
8 Leadership, Development, Lifelong Learning, Training
11 UN, Partnerships, Cooperation
Project
Outcomes
(1) raising awareness within BPW global membership regarding cross-cultural issues; (2) participants gain transferable skills in regard to intercultural awareness and communication, for use in their workplace and community; (3) "ripple effect" in the sharing of these skills with other community members; (4) publication of article regarding our process and outcomes, in UNESCO Intercultural Dialogue platform blog
Format
(1) Online monthly meeting on specific topic and the various ways it is conceived and practiced in each participant's cultural setting; (2) Education of participants in intercultural dialogue guidelines and considerations; (3) presentation of process at BPW regional conferences, international congress, and leaders' summits
Documents
Project Co-Leaders
Hilty, Anne, 
PhD, Psychology
Project Co-Leader
Project Co-Leader
Project Co-Leader,
Project Co-Leader
BPW Hong Kong
Founder and Immediate Past President
BPW Hong Kong / EPW Club New York
Hong Kong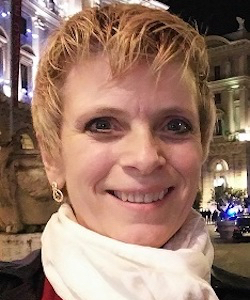 Anne Hilty, PhD, is a psychologist, writer and educator, working with individuals, organizations, and institutions. A native New Yorker -- "natural global citizen" -- she has lived abroad since January 2005 in both East Asia and Europe. She has been engaged throughout her career in the promotion of peace through global understanding, traveling to 80+ countries thus far for her research in cultural psychology and intercultural competency. EastWest Psyche Inc., her current company, represents Dr Anne's 4th entrepreneurial experience.
Having begun in the healthcare field in 1980, Dr Anne maintained a psychotherapy and natural health practice in New York (1989-2004) where she was also on staff at several hospitals; in both South Korea and Hong Kong (2005-2018); and globally, via Internet. Dr Anne has further engaged in academia and education management; in 2017-18 she was Visiting Professor in the Center for International Affairs of Jeju National University (Korea), and she has been adjunct professor at both Hong Kong Polytechnic University and Regis College (Boston) as well as a founding administrator for 2 schools in Seoul and 1 in New York. She has given numerous public presentations and has published 200+ articles and several books and chapters, with a 7-book series on intercultural competency now in preparation for City University of Hong Kong Press.
Additionally, Dr Anne has undertaken international conference organization and event planning, the latest as Congress Organizer and Program Coordinator for the 2014 Business and Professional Women [BPW] International Congress. Founding and immediate past president of BPW Hong Kong (2015-2017), she is also a member of BPW in New York City, BPW Intercontinental Club based in Nice, and the BPW International taskforce for Peace and Intercultural Understanding. For the latter, she developed a "Women, Peace & Security: UN1325" program.
Languages: English
studied, not fluently: Cantonese, Korean, Spanish, French, Latin, Italian, Sign Language (US)
Machon Honoré, Marie-Claude
PhD, Education
Project Co-Leader,
BPW UN representative to UNESCO
Chair of the International Conference of NGOs at UNESCO
President of  the NGO-UNESCO Liaison Committee 
BPW France, Club Paris
France
> Website NGO-UNESCO Liaison Committee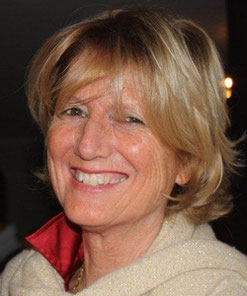 Marie-Claude Machon-Honoré is a retired Professor of English and Doctor in Anglophone studies. She researched "The role of the Child Poverty Action Group in British civil society" for her Masters and "The role of education in the development of women in the Anglophone Caribbean in the 21stcentury" for her PhD at the Sorbonne University, Paris. She is a graduate of the Institute of Gender and Development studies, UWI.
She presented her research on "The role of education in the context of international and regional Caribbean female migration", at the Institute of Commonwealth Studies in July 2010, in London (UK). She was a panellist on Commonwealth Day at the University of Paris Diderot in 2014: "The Commonwealth and the United Nations Organisations: A comparative study of Partnerships and Actions in Development".
She joined BPW France in 2008. She has been the permanent representative for IFBPW to UNESCO since 2012 and was elected member of the NGO-UNESCO Liaison Committee in December 2016. 
In December 2018, she was elected  Chair of the International Conference of NGOs at UNESCO and President of  the NGO-UNESCO Liaison Committee for a two years' mandate. 
 She has represented the Liaison Committee to the CCNGO/Education 2030 as member of the coordinating group since 2017.
 She contributed to the first international NGO-UNESCO forum on education in 2013, NGO-UNESCO International Day of Literacy in 2014, was  co-leader of the 4thinternational NGO-UNESCO forum on the role of women in fighting poverty (Unesco Headquarter, 2015), the 8th  on climate change in Paris ( December 2017) and the 10th on Science in Moscow (November 2018). She represented NGOs and WfWP at COP 21.
She made oral statements on behalf of IFBPW at the 38thand 39th UNESCO General Conference, Education Commission on Education, Adult learning and TVET. She has a special interest in promoting Women in STEM with the UNESCO Education and Inclusion sector and is a member of the BPW taskforce on WOMEN in STEM and co-leader of the member initiated project on intercultural dialogues/UNESCO platform.
Languages: French, English, Spanish