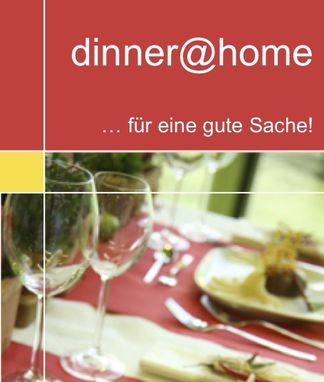 dinner@home is a charity tool for changing fundraising projects, starting in 2018 for "Shelter for Abused Women" 
Description
Many BPW open their door on a voluntary basis to cook for their guests in favor of a charity project. The result is entertaining evenings, where BPW and interested women get to know each other better, more activity and cohesion in the club, culinary delights and financial support for a fundraising project.
Hostesses invite a defined number of guests, cook for them and host them at their own expense. The guests pay a predetermined amount (currently CHF 50.-) for the evening. The amount fully benefits the charity project.
The charity project is determined every 1-2 years.
Message
We are happy that we were able to hand over CHF 5,500 to the Graubünden Women's Shelter at our Advent celebration in 2019! The amount has been collected over the past two years in the context of various events and projects (above all with dinner@home). We would like to thank our BPW very much for the generous donations and the staff of the women's shelter for their valuable work! This charity project is now completed and BPW Club Davos Klosters will decide on a new charity project at its general assembly 2020.